Want the Gift of Gorgeous hair this Valentine's Day? Drop a hint for a Therapi Hair Gift Pack!
Added on 6th February 2020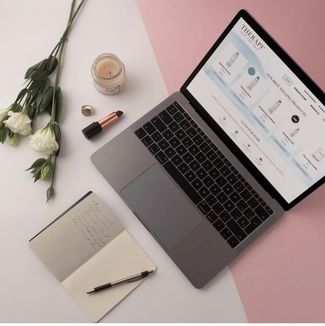 Gift of Great Hair this Valentine's Day!
Therapi Hair launches 'drop a hint' button on all products online
Our Co-Founder Katie talks about giving and receiving a great Valentine's gift…."With Valentine's Day just around the corner why not gift a Therapi Hair Gift Pack which includes three steps to great hair and a branded Therapi pouch to hold all your haircare goodies or better still, drop a hint with our new 'hint button' online which allows you to send a link to a loved one via email or Facebook!"
With our latest addition to the website www.therapihair.com you can now browse all the products and when you find the products for you all you have to do is click the 'Drop a Hint' button and it will enable you to send the link straight to your loved ones!
Our gift packs really do cater for all hair types, his and hers, and include; Gift of Volume, Gift of Repair, Gift of Moisture, Gift of Bright, Gift of Shine and Gift of Style, check out our website for full details and pack products.
Here Katie's shares her #loveforhair and talks about her top tips for great hair this February!
MAKE THE WASH COUNT
A clarifying shampoo like the THERAPI Signature Cleanser cleans and removes any build-up of product so you may find you don't need to wash your hair as often! I know, myself being a working mum of 4 any time that can be saved in the morning is a real bonus! I love the fact our products have a colour lock capability which means I can get longer out of my trips to the Salon saving both time and money!
https://www.therapihair.com/products/step-1
THINK OF CONDITIONER AS A MOISTURISER
Applying a good Conditioner or Conditioning mask can really help repair the hair and add in moisture which can often be lost through daily drying and heat styling. The THERAPI Repairing Conditioner benefits from being left on for 2-4 minutes to really nourish your hair.
https://www.therapihair.com/products/step-2
ALWAYS USE A HEAT-PROTECTOR
It's so important to keep your hair protected from all that heat, so a styling protection spray is a must. You'll notice that some sort of heat-protector is applied to your hair prior to every salon blow-dry – so make sure you do it at home too.
The THERAPI Strengthening Spray really is a wonder product! It acts like a leave in conditioner but comes with heat and UV protection so it's a definite haircare essential!
https://www.therapihair.com/products/step-2/strengthening-conditioner
SAVE TIME BY LETTING IT AIR DRY
Sometimes racing into drying your hair straight away can take longer than leaving it to dry naturally for a while! I leave mine in a Therapi hair towel and do some jobs, trying to make the most of every second I have! Letting it air dry will reduce the amount of heat exposure and generally save you time and effort. Section your hair into two and depending on how thick it is leave it until it's about 70% dry before picking up your hairdryer. Thinner hair tends to loose volume quickly as it dries, so blow-dry your roots first to keep the volume.
https://www.therapihair.com/products/accessories/therapi-branded-hair-towel
GIVE YOUR ROOTS EXTRA LIFT AT THE CROWN
To stop your hair from falling flat and achieve that big, bouncy blow-dry you need to create height at the crown. Do this by keeping the brush as close to the roots as possible and following it with the hairdryer, pull the hair upwards. Make sure you use small sections and thoroughly dry every section from the roots to the ends. A volume spray can help add hold without weighing hair down. Our THERAPI Volume spray is an award winner and works wonders to just lift those roots!
https://www.therapihair.com/products/step-3/volumising-spray
FINISHING PRODUCTS
Applying a light spritz of a Shine spray or pulling some THERAPI matt styler through the ends of your hair will keep it in place and help give that 'finished look!' If you notice at the salon they often apply products to dry hair which often doesn't happen at home!
Finishing off your style can really add some hold and give your hair that Salon professional finish! The THERAPI Shimmer and Shine spray is great to mist over your finished style! https://www.therapihair.com/products/step-3/shimmer-and-shine-spray
Take a look at all our gift packs and don't forget to click on the send a hint link!http://www.therapihair.com/products/gifts